Accessible and Inclusive Chalet in Gstaad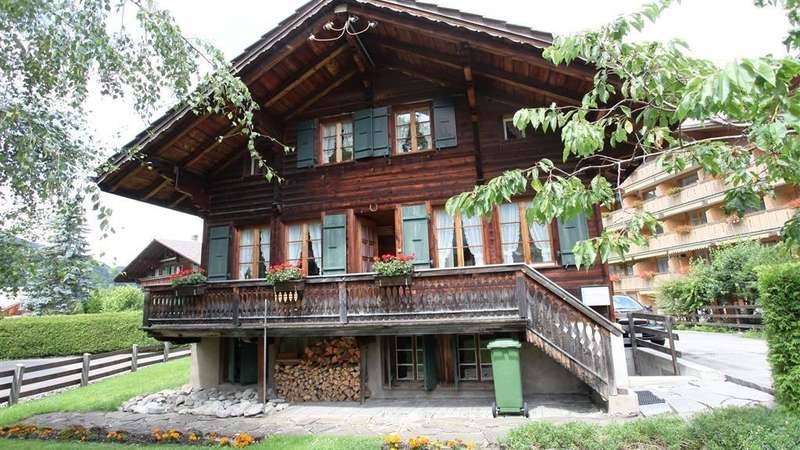 Chalet Lena – Gstaad (Suisse): A new addition to the Mountains 4 All Portfolio
We have a wonderful and exciting new place for beneficiaries to stay when taking a life-enhancing trip to Gstaad Saanenland. Although not suitable for full time wheelchair users, it does offer peace, tranquility and atmosphere for anyone who is able to manage the steps up into the Chalet. Ski 2 Freedom and Mountains 4 All rate Gstaad Saanenland very highly as an accessible, inclusive and well-being destination which is why we are delighted to have found this Chalet. A family will be staying there in July whose son has Autism so more feedback later!!!
Adaptive and inclusive skiing, snowboarding and other winter sports – especially for blind and visually impaired skiers along with Down's Syndrome, Autism and many other physical, cognitive and neurological (mental health) conditions is easily accessible in Gstaad Saanenland.
Summer biking, walking and relaxation is what makes Gstaad Saanenland such a great place for an accessible, inclusive and health restoring holiday.
Year-round there is always something that one can find to do that will help restore the balance in one's life and ensure a healthy mind and attitude.
Once inside there is a lovely kitchen, sitting room, bathroom and two bedrooms (one double and one single). One the floor above are two further large bedrooms and good size shower room. At the top of the stairs is a very nice sitting area with table and TV/DVD.
With beautiful views of the nearby Wispile mountain and the village of Gstaad it is a gem of a find! The delightful and extremely charming and friendly owner is Regina Steffan, whose family have lived in Gstaad for over three generations. Her Grandfather was an accomplished alpiniste.
There is even a piano for those who wish to indulge in a passion for music!
A lovely balcony for taking breakfast in the summer, lunch or dinner in the evening – although just sitting with a cup of coffee or a glass of wine and looking out over the mountain would be enough to make one take a deep breath, relax and just find some inner peace.
Inclusive, Accessible and Well-being Suitability
• Perfect for families with a child with Down's Syndrome; Autism; or similar who wish for a bit of quietness
• Anyone wishing to stay in an old traditional Swiss chalet who can manage some steps – if using a wheelchair or walker for outdoor activities or just generally getting around then it is brilliant as really everything you need can be reached 'on the flat' so to speak!
• For visually impaired – blind guests it actually I think works well as there are bedrooms on the main living floor (steps as in photo to gain access).
• Given its location, then it really is health-restoring and there is something rejuvenating about being in an old chalet (although the interior is more modern) but the wood and the history 'speaks'!
The Chalet is available for rent throughout the year – although there are many guests returning every year so advance warning is really necessary for peak holiday times. Probably best for those who can come outside of the Christmas and February holiday, only because of its popularity! But once been I really don't think you will ever want to leave and will be booking for the following year immediately!
Well equipped with everything one would need and Regina always leaves a few welcome goodies such as a bottle of wine and chocolates!
The price is extremely reasonable and ranges from 220 – 260 CHF depending on the time of year. Sleeping 6 comfortably (it could accommodate 7 or 8 depending on the sleeping arrangements of quests!)
• One master double room
• One single bed room
• One double bed room
• One twin bed room
• One bathroom + one shower-room
• Kitchen
• Sitting room
• Laundry room with ample space for storing skis, bicycles etc.
• Lovely garden
• Garden furniture (chairs and table)
• 2 minute walk to the nearest bus stop
• 5 minute walk to the Gstaad Railway Station
• Gstaaderhof Hotel opposite
• Parking
• All village shops etc. are literally a couple of minutes away
For more details please contact Catherine Cosby at Mountains 4 All.
catherine.cosby@ski2freedom.com
0041 76 466 1417