Catherine's Journey Through the Alps
What I set out to achieve...
My acknowledgement to International Friendship Day on 30th July 2020 is by way of how the friendships I have made over the past 15 years or so, have helped define and shape the legacy I set out to achieve on behalf of my daughter, who was born with a rare neurological disorder Rett Syndrome, and others who I passionately believed could benefit from the therapeutic experiences to be found in the mountains.
Without these friendships, the Ski 2 Freedom Foundation (a UK registered charity) and Mountains 4 All (a Swiss registered non-profit) would not exist which means that over 1,300 individuals with life-changing medical or health needs & their accompanying family & friends would not have experienced the joy, excitement, respite, change in self-confidence and overall new found strength to meet any challenge that lies ahead but ultimately that feeling of inclusion!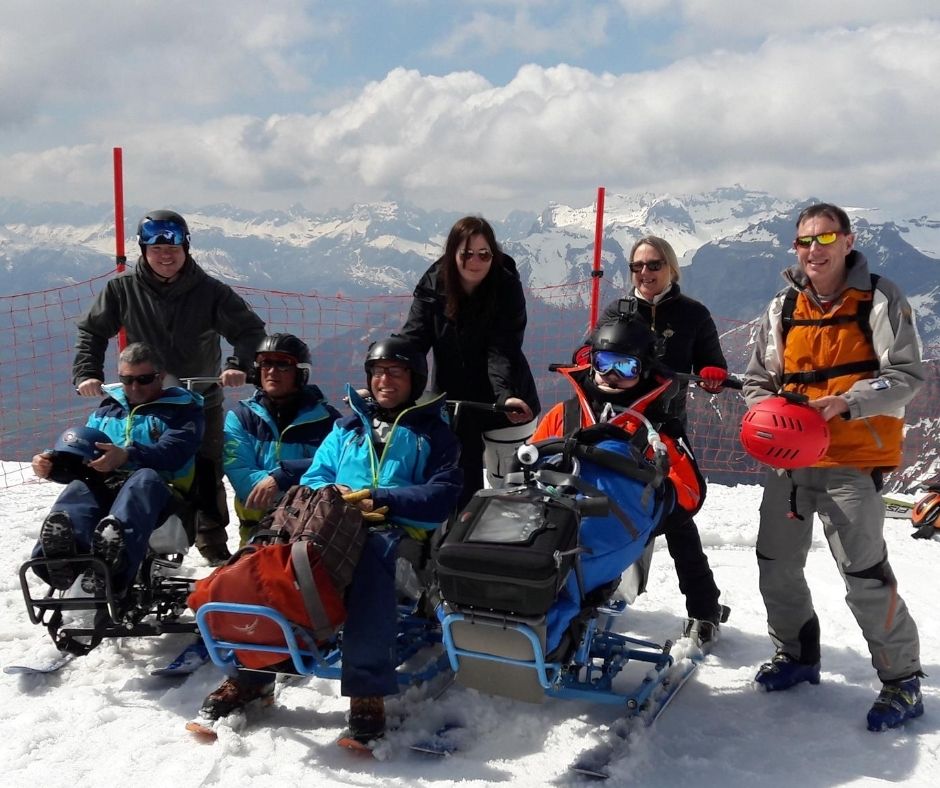 The mountains in winter gave me the respite and courage to face an uncertain future and to make sense of why my daughter was born with the condition she had. The spiritualism and holistic elements that can only be found in these natural locations are ones I instinctively knew would help both myself, other mothers and anyone who needed it. Since 2015 my work has been focused on raising awareness of the year-round benefits of the mountains.
Others facing a similar situation in their life will understand that one can feel isolated and on the fringe-of society so making friends is not always easy. However, once I started my journey I discovered that the mountain community is, in my view, unique – perhaps it is the very nature of how these people live their daily lives and the hardships often faced; the mountains can be an unforgiving environment and not always the picturesque destination that is so often shown in publications or social media. But, for me I only had to meet one person who empathized with my vision and who also wanted to share their love of their homeland, and the ripple effect began! Amazing how often just one chance meeting in some remote ski resort, foraging for wild berries, on a chair lift, taking photos on a remote mountain pass, walking in the middle of nowhere, at an International Ski Event, International Tourism Event, or restaurant on an isolated road can lead to so many more…… I believe it is trust and a shared ideal. Why else would people I had never met join forces and make more introductions?
Building the relationships...
I have simply adored and still love the serendipity of making new friendships on this remarkable, and never ending journey, I get a buzz from it and I just find it so exciting to know that these friendships will lead to families, individuals and others having a trip of a lifetime in the mountains.
Since 2007, I have driven roughly 400,000 km through the mountains – mostly in France, Switzerland, Italy and Austria but diving in and out of Germany, Bavaria, the Spanish Pyrenees…. always just me and my trusted car (there have been a couple of changes!) full of emergency supplies in case of break-down or some other unknown problem – homemade fruit cake, blankets, camping stove, just about everything bar the kitchen sink! And not forgetting playing the music from Gladiator the film and other pieces at full volume up and down the mountain to gain the courage I needed for a new meeting!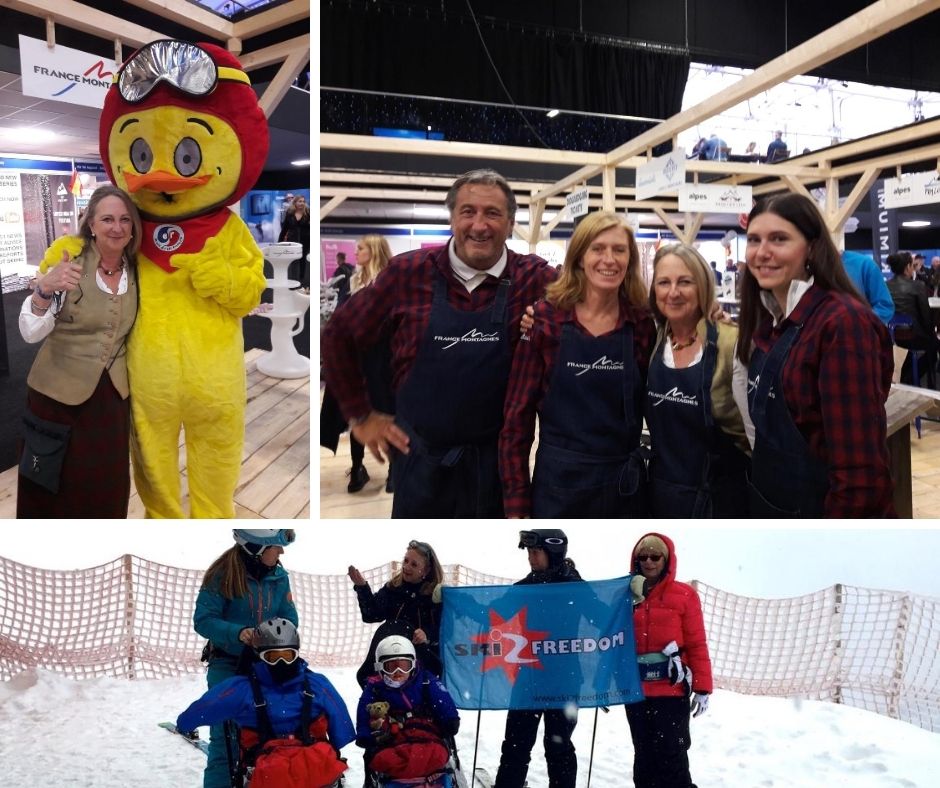 The number of people I have met must be in the 1,000s now – many are the life-line for the phenomenal resource of information I have researched and collected to use in providing a tailor-made advice service on inclusive and accessible mountain experiences, but many more are just those one meets for a moment in time, sharing a table outside a small remote alpine restaurant/buvette over lunch or a coffee, taking photos on the top of some high mountain pass… never to be seen again but somehow that short moment of friendship is inspiring for the future.
Saying thank you...
Saying thank you is something I do not think we can ever do enough of, so I would like to take International Friendship Day to extend a heartfelt gratitude to everyone with whom my path has crossed from the UK, Europe, North and South America, Australia, New Zealand, Asia, the Middle East, Afghanistan, Georgia, Iraq, Iran, Central America.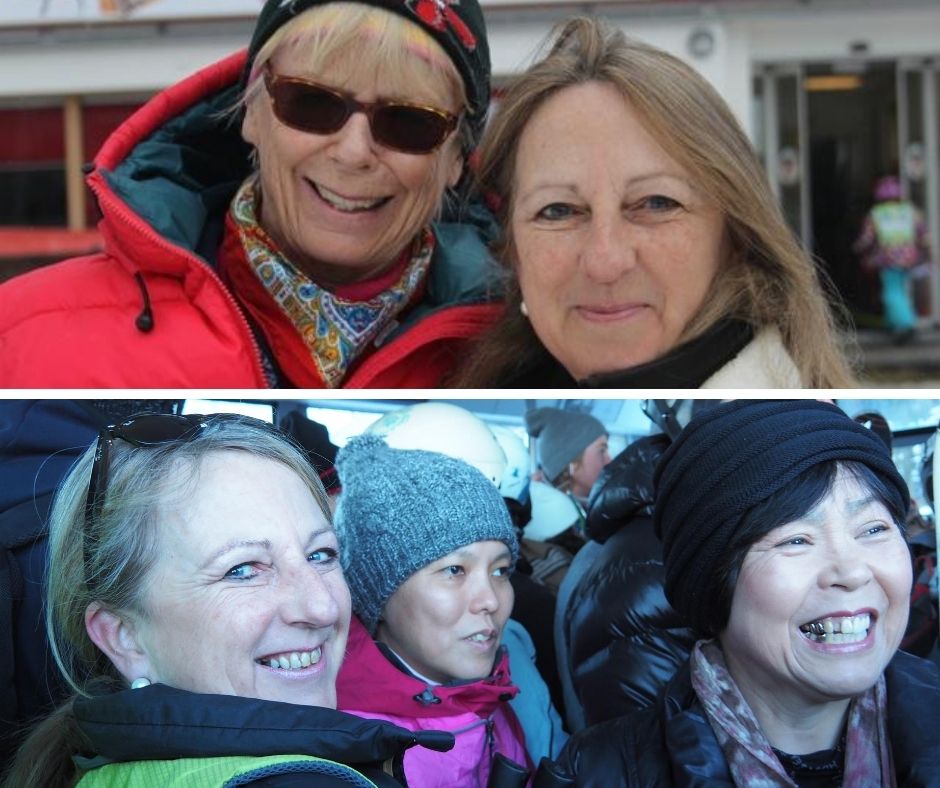 It is never easy to keep in touch, and I am extremely bad so I do ask for forgiveness, but I am sure we are all guilty of this in some way. However, all these special friends are in my mind and have shaped the life I now lead – to mention everyone who has helped change the course of history in making mountain experiences more inclusive and accessible, would be impossible as each has made a unique contribution.
Today is also a day when one should reflect on how one can improve a friendship and for me, I will certainly do more to keep in touch and to appreciate how special all these remarkable people are.
Life is about inclusivity but for many this is often seen as an unobtainable goal, if by acknowledging how important friends are to us all then maybe, just maybe we can all make those goals obtainable for children and all generations with life-changing and life-limiting conditions to have lasting memories by coming to the mountains and being cared for by this remarkable 'group of friends'.

Continuing the journey...
Friendship and connecting is synonymous with bonding, and building those common bonds goes beyond sharing a trait, characteristic, or favorite past time with another person or group, but also includes promoting a global commitment and understanding of diversity and inclusion. Even in our differences we can find common ground which is why I will continue to journey through the Alps and keep that ripple effect going!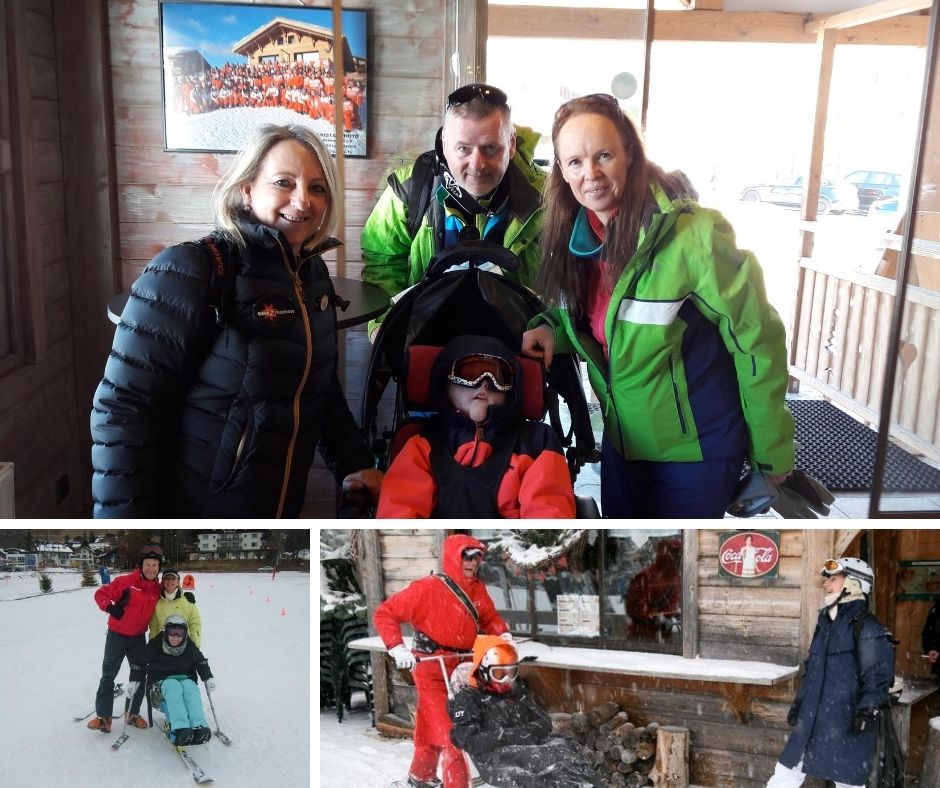 One never knows who one is going to meet around the next corner, I have learnt so much from the mountains, but perhaps the most important lesson is that when faced with adversity or a challenge, then take that helping hand – no matter what our age, one is never too old to learn or to reach out and forge new friendships, one never knows where that chance meeting will take you one cannot make the journey in life alone!