Q&A with Olympic Gold Medal Winner & Ski 2 Freedom Patron Kelly Gallagher MBE
8th October 2020 is World Sight Day!
The aim of this day is to raise awareness and focus global attention on blindness and vision impairments which affect over 350,000 people in the UK alone. One of those is our very own Ski 2 Freedom Patron Kelly Gallagher MBE.
Many of you will have heard of Kelly as she was Britain's first ever British Winter Paralympic gold medallist!! Kelly suffers from oculocutaneous albinism which is a condition that affects the pigment of her skin, hair and eyes.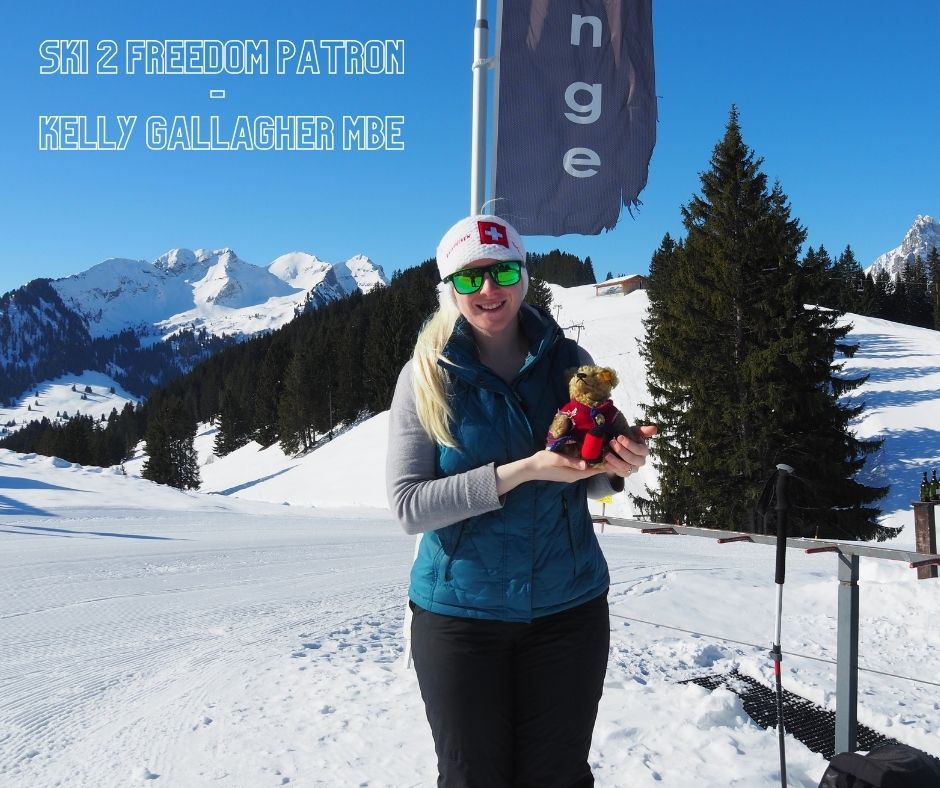 Along with her guide at the time, Charlotte Evans, Kelly won Britain's first winter Paralympic gold medal at the Sochi 2014 winter games. A visually impaired ski racer from Northern Ireland, she competes in all five alpine disciplines (slalom, downhill, combined, giant slalom and super-g) with her sighted guide at speeds regularly reaching 75mph!
Kelly is passionate about helping others with disabilities realise their potential which is why we are honoured that she is one of our patrons. We caught up with her briefly, earlier to this year, to find out more about how skiing helped her overcome the challenges of daily life living with a condition that affects her vision:
Q: How did skiing help you in overcoming the challenges of having Oculocutaneous-Albinism?
A: I found that skiing gave me far more joy as a sport than others I had tried back home – the speed is so much fun and just being in the mountains with the wide, expansive sky is simply beautiful.
Q: What advice would you give to young people and families with the same condition as to why being in the mountains can be such a life-changing experience?
A: The independence and freedom I gain from being in the mountains is unmatched! I passionately believe that families and people with disabilities should try a holiday in the snowy mountains as I know they will experience that same sense of freedom as well. In addition, it is amazing to share this experience with close friends and family.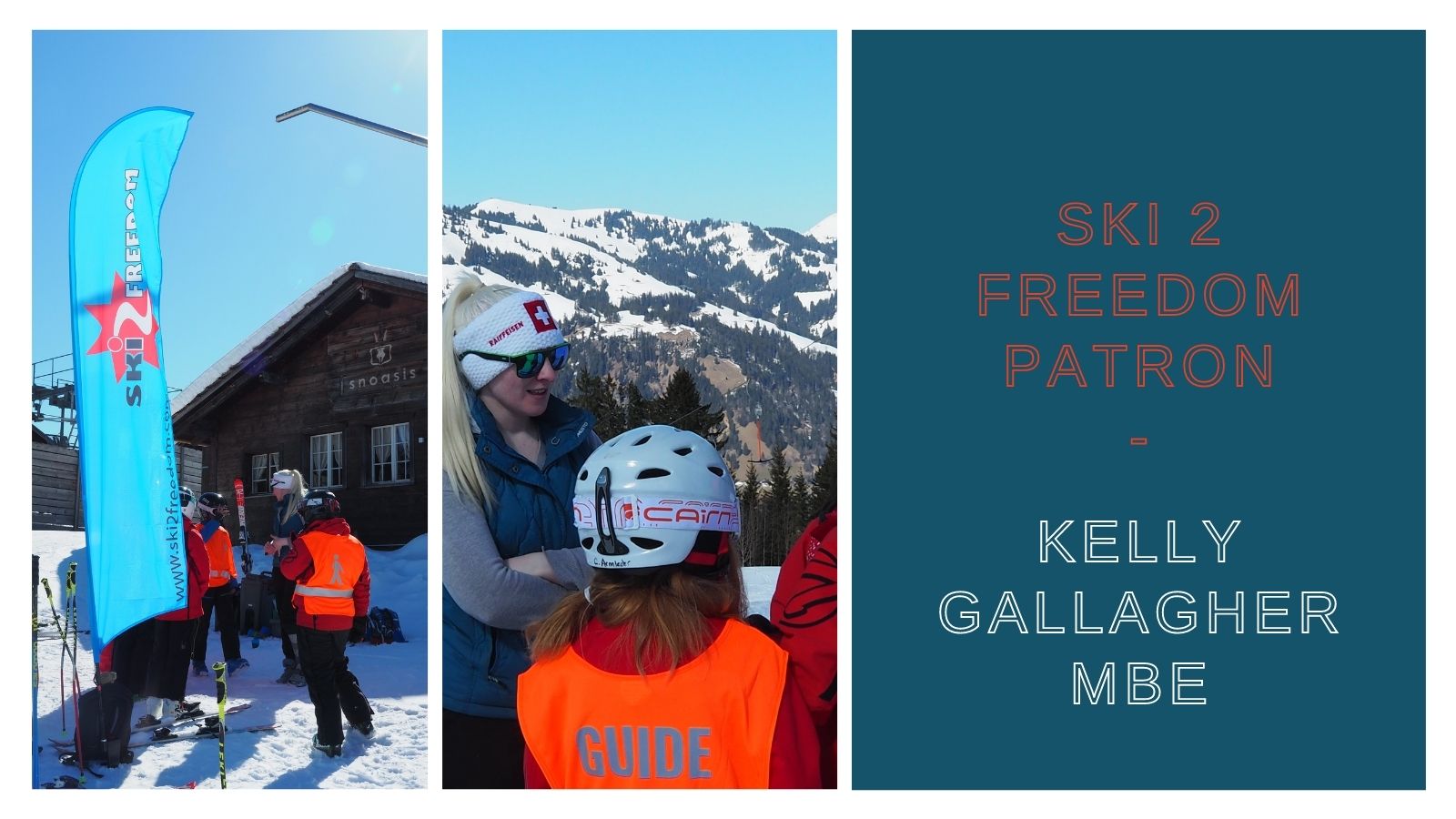 Q: Knowing how busy you are now as a new mother, have your dreams changed about returning to racing or do you have other plans and aspirations that will inspire young people to take up a new challenge?
A: I have been very fortunate to give birth to a beautiful baby girl and I look forward to taking her to enjoy the mountains as soon as possible. Sadly COVID-19 has put a spanner in the works of my original plan to return to ski racing this summer, so instead I will get strong here in the UK and then hopefully hit the slopes as a new mother sometime later in the year..... Being a Patron of Ski 2 Freedom gives me an opportunity to help encourage young people with a visual impairment to take up the challenge of skiing, whether as a holiday or for competition, and it is one sport that can be enjoyed on equal terms as everyone else on the ski slope!
Q: Why were you inspired to become a Patron of Ski 2 Freedom?
A: Being a Patron of Ski 2 Freedom was very appealing to me because I love the passion and commitment that Catherine brings to helping families enjoy the mountains together totally independently.
We'll be following Kelly's progress closely so keep an eye for more updates over the coming months!
Do you live with a visual impairment? Have you tried skiing? If you're tempted to try, please do get in touch to see how we can help you make that dream happen!